Puppies available!  Born Dec. 2018- Ready to go home Feb. 2019 
Personality and Character which fit the family are two of the most important ingredients for the success of the relationship between dog and family.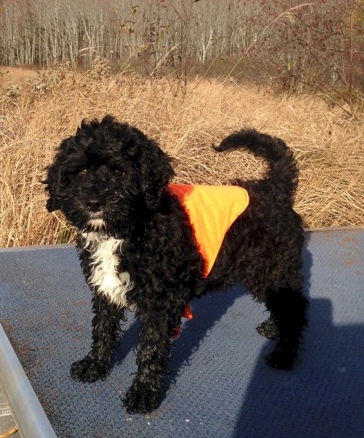 From experience, I know that having a dog that is well suited, character-wise usually works out better for both family and dog, therefore, I will be happy to reserve you a puppy based on gender and once a reservation has been made, you will get an additional form to fill out regarding your expectations, desires and goals that you would like in a pup.

At 7 weeks, the puppies are individually temperament tested and then each family will have 2 puppies to choose from (unless you are the last to reserve). The f
amily makes the final decision on which pup is theirs :-)
Take a look at some of our puppies in the Puppy Gallery. 
To begin the reservation for you new puppy!
Fill out our Questionnaire.
 Born Dec. 16th, 2018 (4 weeks old in pictures below)  2 girls currently available to adopt.
Born Dec. 23rd, 2018 (boys available) 3 weeks old in pictures